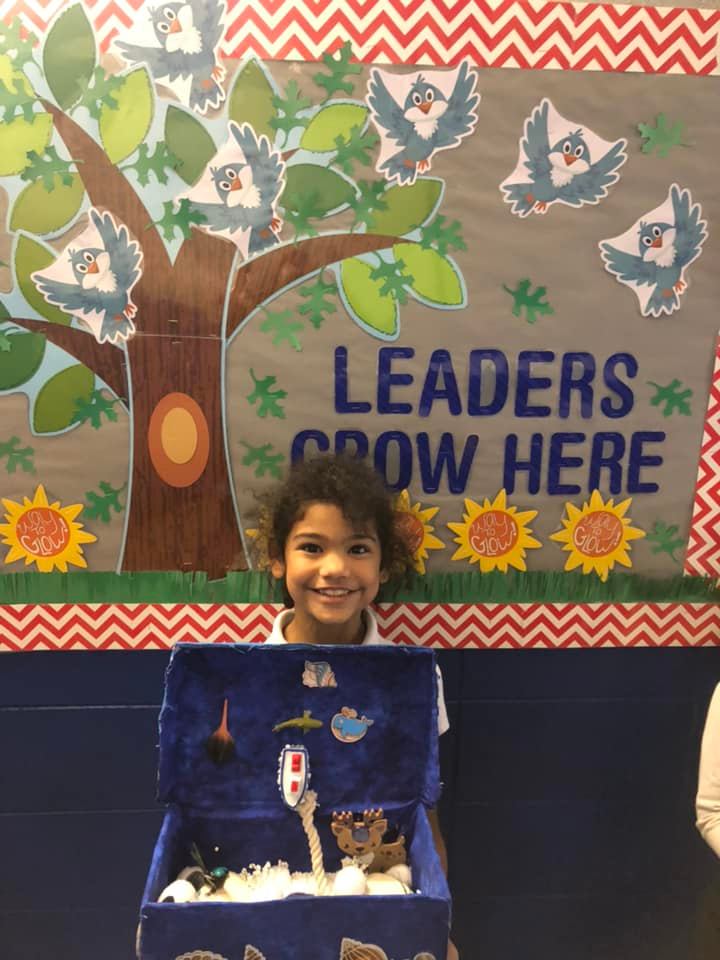 The Leader in Me is a schoolwide transformational process being implemented in over 2000 elementary and middle schools across the United States, Canada, and other parts of the world.  Schools that have fully applied The Leader in Me process are reporting direct and indirect impacts in the three general areas of leadership skills, school culture, and academics.  
The Leader in Me is based on the FranklinCovey 7 Habits of Highly Effective People.  The principles and concepts related to leadership are scaled and implemented within a school culture, transforming teachers, staff, students and families, empowering them with the skills they need to thrive in the 21st century.
The Leader in Me starts with the premise - that every child possesses unique strengths and has the ability to be a leader - and therefore shapes the views of staff to value and develop the whole child.
The Leader in Me integrates leadership development into existing school programs, curricula, and traditions in a seamless way.  More than a program, The Leader in Me serves as a foundational operating system for the school, improving relationships, transforming culture, and motivating staff members and students.
The Leader in Me impacts all stakeholders starting first with the staff of the school, then moving out to students, their families and the community at large.  The Inside-Out Approach is the key ingredient to successfully creating positive change.
St. Landry-Evangeline United Way, in partnership with the Keith and Ginger Myers Family Foundation and the Schumacher Family Foundation have brought The Leader in Me to eighteen Head Start and elementary schools in St. Landry and Evangeline Parishes, with the anticipation of bringing more on board in the future.
The Leader In Me schools in St. Landry Parish are
Grolee Elementary 
Highland Elementary
Lawtell Elementary
Palmetto Elementary
Port Barre Elementary
Eunice Elementary
Leonville Elementary
Opelousas Head Start
Northeast Elementary
Opelousas Middle School 

Grand Coteau Elementary

Arnaudville Middle School

Grand Coteau Head Start

Lawtell Head Start
The Leader In Me schools in Evangeline Parish are
Vidrine Elementary

James Stephens Montessori

Chataignier Elementary

W.W. Stewart Elementary