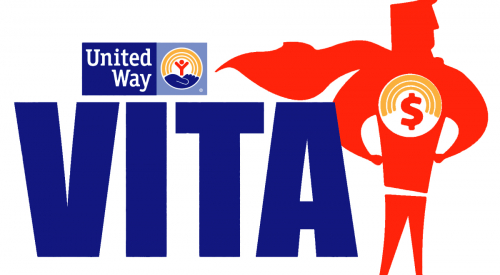 VITA FAQ'S
What does VITA stand for?
VITA is an acronym for Volunteer Income Tax Assistance , and it offers free tax preparation utilizing volunteers who are trained by the IRS.
Who is eligible for this free service?
You may qualify for the tax prep through VITA if one (or all) of these apply to you:
Your total household income was $60,000 or less.
You do not receive active military pay.
You are not a practicing clergy.
You did not have farm income.
You did not own a business.
You did not have rental property income.
You did not have income from trading stocks or bonds.
You don't speak English well enough to complete your taxes.
You have a disability.
Do most people get a refund?
YES!.  
What else will help me with tax preparation?
Most people do not take advantage of the Earned Income Tax Credit (EITC).  We focus on the EITC because it can bring an additional $4000-$6000 extra on a refund.
TO LEARN MORE ABOUT EITC, CLICK HERE.
What should I bring to the appointment?
Proof of ID
SSN Card for you, your spouse, your dependents, and/or SSN verification issued by the social security administration
Birth dates for you, your spouse, and dependents on tax return
Wage and earning statements from: Form W-2, W-2G, 1099-R, 1099-Misc from all employers
Interest and dividend statements from banks (Form 1099)
A copy of last year's federal and state returns, if available
Proof of bank account routing number and account numbers for Direct Deposit, such as a blank check
If applicable, the total paid for daycare and the daycare provider's tax identification number
How do I make an appointment in St. Landry Parish?
Tax preparation is by appointment only for St. Landry Parish.  Call 337-942-7815
Appointment times:
Tuesday and Thursday, from 9:00 am - 12:00 pm
Last day is March 30, 2023